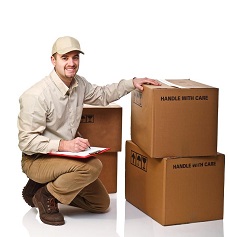 As the world continues to turn, so does its inhabitants. Humans crave change. They can't stay in one place all their lives. Some need to explore new opportunities while others run away to cosy places in search of some peace. In recent times, Australia has become a central point for immigrants as it offers countless business and growth opportunities to individuals. It promises a resilient economy, boosts acceptance towards all communities, is a hub to explore new business and a great place to grow old. This has resulted in a spurt of removalist companies and is continuing to grow.
If you are among the many that are planning to move your business or home here in 2017, we have a little insider's guide to help you find the best mover companies. Here is all the information you need to point you in the right direction.
They Should Offer More Than a Bare Minimum
For starters, they should be a licensed company and offer insurance. But that is just a bare minimum. There are many removalists that go as far as offering packaging boxes so the ideal firm must offer some additional and services than just a few handy man and a truck.
Go With Your Gut Instinct
Always make it a habit to personally go and check out the offices of a potential removalist. Just by taking a look at their inventory, management, operations handling will be enough to give you an idea as to what to expect from the company. If you feel that the workers don't seem skilled to handle fragile or valuables, continue looking. Choose a firm that ranks high on quality and makes you feel valued and welcomed as a customer.
Know For How Long Have They Been Doing It
Experience is an easy instrument to measure the expertise in the area. Companies with an experience of 20 to 25+ year are likely to have a better understanding of handling contingency issues than a firm that has just started out.

Research and Ask Locals
With internet at one's fingertips, it is no longer difficult to see how well the company has been doing in recent times. Value and credit reviews posted by consumers as they would only do so if they were highly satisfied with the services or deeply disappointed. Either ways, it will help you make up your mind about the firm. If not much is available on the internet, you can always turn to locals and friend who have had an experience with the moving firm before. The more you know the better.
Choose a Removalist That Is Willing To Cater To Your Special Moving Needs
Whether you are planning to move your business in 2017 or house offshore or interstate, check in with your removalist company to see if they offer serves to do that. It is understandable to be concerned about the logistics as moving is always a big undertaking. You may also have customized needs based on where you plan to move, therefore choose a company that is proficient to handle your special situation.